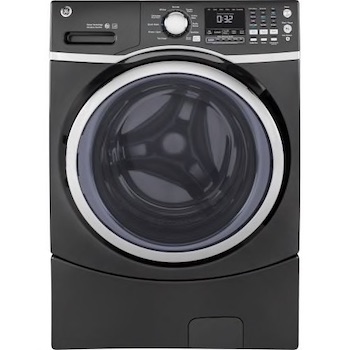 The role of washers in doing laundry cannot be underestimated. These appliances make it easy to clean clothes at home. Washers don't just make your clothes thoroughly clean; they do so very quickly. For people who run laundry businesses, washers are an essential part of the business. That's why it's so important to invest in a top quality washer and take good care of it, whether you intend to use at home or in your business. The majority of top quality washers should be able to serve you well if you invest in regular maintenance. Besides routine servicing, it's important to address any major defects your washer experiences promptly.
Here's Why Prompt Washer Repair Is Important
Modern appliances are meant to make your life easier. When one of them breaks down, your convenience is affected significantly. A broken washer, for instance, suddenly disrupts your laundry routine at home, forcing you to look for alternative ways to clean clothes. Usually, the only option you have is to seek the services of a dry cleaner, which is both expensive and time-consuming. For people who operate laundromats, a defective washer can make it impossible to do business, leading to the loss of revenue and clients. Moreover, most malfunctioning washers also tend to be very inefficient when it comes to energy consumption, so the longer you stay without repairing them, the higher the energy bills you are forced to pay.
Some Top Washer Defects You Can Prepare For
While washers come in a variety of models and sizes, they usually go through fairly similar repair issues. These include:
Problems coming on and turning off
Failure to spin properly
Overflowing
Violent vibrations
Too much noise when the washer is running
Clothes coming out torn
Failure to drain properly
Broken control gauges
Failure to fill properly
Problematic door
Once you notice any of these defects or some other malfunctions, it's a good idea to address them right away.
Here's The Right Approach to Dealing with Washer Defects
Most people adopt one of three solutions when dealing with washer defects. The first is buying a new washer to replace the broken one. While you'll definitely need to replace your washer at some point, it's important to think twice before rushing into this decision. If the washer you are replacing still has some life left in it, then not only are you spending a lot of money on a new appliance unnecessarily but also disposing of an appliance that may have served you for a longer time. The best solution you can adopt is to talk to a competent washer repair technician to restore your malfunctioning washer. This approach is not just more affordable, but also quicker. At Calabasas Appliance Repair, we are happy to provide a lasting solution to any washer defect you may be experiencing.
Why Choose Us?
Calabasas Appliance Repair prides itself in having some of the most respected appliance repair technicians in the region. Each of our technicians is extensively experienced in dealing with a wide range of appliance repair issues. We handle a variety of brands including Sub-Zero, Roper, Kenmore, SEARS, Kitchen Aid, Whirlpool, Frigidaire, ARS, Maytag, Hotpoint, Electrolux, Samsung, Caloric, Thermador, White-Westinghouse, Amana, Dacor Rheem,  Trane, American Standard, Goodman, , Tappan, Admiral, Viking, LG, ASKO, BOSCH, WOLF, Carrier, Coleman HEIL, and many others.
We understand how important it is for you to have your washer working efficiently at all times, so we provide same day repair service, so your routine gets back to normal ASAP. When you call us with a repair request, our customer care representative notes down your issue and dispatches one of our highly skilled technicians to your rescue. Our expert will thoroughly assess your washer and recommend the best solution for the defect. If you decide to have the washer repaired right away, our technician will immediately get to work. We always come prepared with the right tools and replacement parts. Within a short time, your appliance should be up and running efficiently.
Our services also extend to a variety of other residential and commercial appliances including ice makers, refrigerators, freezers, microwaves, dishwashers, dryers, ovens, and so on. We are available 24/7.
Contact Us
To book repair service, please contact us on:
Contact Us
You can have a technician at your door any time of day or night by contacting us toll-free on: +1 (818) 638-1457