Professional Appliance Repair in Calabasas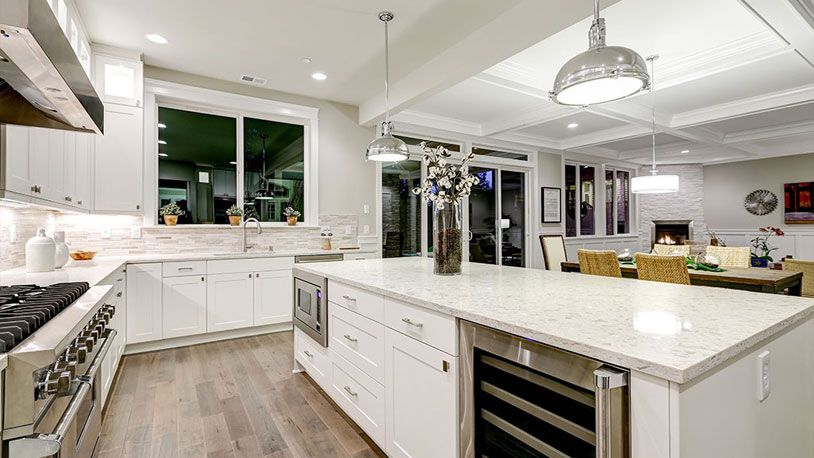 Call for Quick Help
or Request Online
REFRIGERATOR REPAIR
Given that the refrigerator is one of the most useful appliances you have at home, having the appliance break down can be a stressful experience. Your refrigerator is designed to keep your perishable food supplies fresh for days. When the fridge breaks down, you suddenly find yourself with a lot of good that could go stale in a day or so. It's the reason you need to invest in professional maintenance to avoid nasty surprises. But, even with the best care and maintenance of your refrigerator, it's still important to stay ready for occasional defects that are bound to happen to your fridge occasionally. That's because every electrical appliance is subject to wear and tear.
WASHER REPAIR
The role of washers in doing laundry cannot be underestimated. These appliances make it easy to clean clothes at home. Washers don't just make your clothes thoroughly clean; they do so very quickly. For people who run laundry businesses, washers are an essential part of the business. That's why it's so important to invest in a top quality washer and take good care of it, whether you intend to use at home or in your business. The majority of top quality washers should be able to serve you well if you invest in regular maintenance. Besides routine servicing, it's important to address any major defects your washer experiences promptly.
OVEN REPAIR
If the kitchen is the heart of a home, then the oven is the heart of the kitchen. An efficiently working oven is involved in the preparation of many of the meals you cook at home. It's the reason most people who love home cooked meals will not spare any expense when investing in an oven. For those who run catering businesses, ovens are indispensable.
Given that ovens are workhorses, it's only natural that these appliances tend to experience wear and tear relatively faster than most of the other kitchen appliances.
ICE MAKER REPAIR
Ice makers are some of the most useful appliances we have at home and in our businesses. An ice maker is designed to make ice cubes, ice nuggets or ice flakes that you can put in your beverage to make it icy cold. These appliances are especially useful during the summer when the sun is extra hot. Most top quality ice makers can function for years without experiencing major defects, especially if the owner pays attention to regular care and maintenance. Of course, occasional malfunctions are inevitable. What you need to do is prepare to deal with some of the common ice maker repair issues promptly and appropriately.
FREEZER REPAIR
While freezers are, without a doubt, some of the most hardworking appliances in the kitchen, not many people appreciate their usefulness until they break down. Freezers are designed to keep food supplies like fruits, vegetables, fish, and milk fresh for days. These appliances thus make it possible to stock up on groceries, saving you frequent trips to the grocery store and earning you discounts from buying in bulk. When your freezer suddenly breaks down, you are left with lots of food supplies that may go stale in a day or two, unless you deal with the problem promptly.
DRYER REPAIR
Thanks to your dryer, in-home laundry is easy, convenient, and affordable. The appliance helps to quickly and effectively dry your clothes and other linen once you've cleaned them using your washing machine. But dryers aren't just useful for homeowners, to business people who run laundromats, these equipment are indispensable. When investing in a dryer, it's always advisable to go for the best model you can find in the market. That's because top grade dryers tend to serve you better and present the least repair problems over time. Of course, it's important to observe routine maintenance if you want to keep your dryer running efficiently for a long time. Still, it's prudent to prepare for the occasional defects that every appliance is bound to experience in the course of its lifetime.
STOVE & RANGE REPAIR
When is the last time you thought about the condition of your stove and range? Given how much we rely on these appliances at home and in our catering businesses, it's strange how little time we spend worrying about how they're doing. Of course, most stoves and ranges will serve you without issues for a long time, especially if you schedule an annual service visit by a competent technician. And when these appliances experience defects at some point, it's best that you deal with those defects promptly.
COMMERCIAL APPLIANCE REPAIR
Everyone who runs a food business, a grocery store, or a laundromat will tell you how essential electrical appliances are in running a lot of activities in their businesses. Every restaurant, for instance, needs a stove, an oven, a microwave, and a dishwasher to operate. A grocery store, on the other hand, requires a commercial freezer to keep perishable products fresh until customers can buy them. For laundry businesses, washers and dryers are indispensable. When planning to invest in commercial appliances, opt for the best quality you can find in the market.
Brands We Repair In Calabasas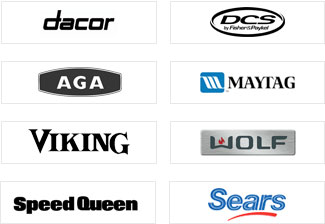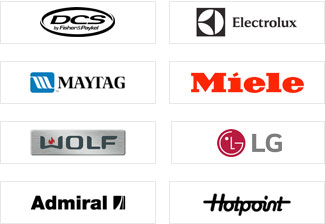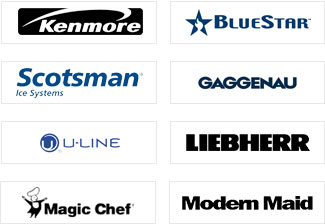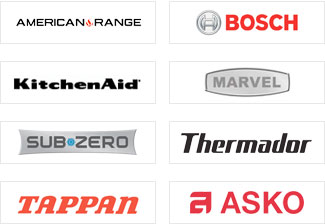 Brands
GE Refrigerator Repair
Traulsen Appliance Repair
Frigidaire Refrigerator Repair
Five Star Oven Repair
Whirlpool Refrigerator Repair
Marvel Appliance Repair
Whirlpool Oven Repair
LG Range Repair
Viking Range Repair
U-Line Appliance Repair
Sub-Zero Refrigerator Repair
Maytag Refrigerator Repair
Hotpoint Range Repair
True Appliance Repair
Asko Appliance Repair
Electrolux Oven Repair
Maytag Dryer Repair
GE Dryer Repair
Liebherr Appliance Repair
Maytag Washer Repair
GE Range Repair
Frigidaire Washer Repair
Wolf Appliance Repair
Jenn-Air Range Repair
Kitchen Aid Oven Repair
Kenmore Freezer Repair
American Range oven repair
GE Washer Repair
Premier Range Repair
Bosch Range Repair
LG Refrigerator Repair
LG Dryer Repair
DCS Appliance Repair
Dacor Appliance repair
Maytag Oven Repair
Kenmore Refrigerator Repair
Gaggenau Appliance Repair
Sub-Zero Freezer Repair
Frigidaire Oven Repair
Whirlpool Washer Repair
Electrolux Freezer Repair
GE Freezer Repair
Kitchen Aid Refrigerator Repair
GE Oven Repair
LG Washer Repair
Bosch Dryer Repair
Whirlpool Freezer Repair
Maytag Freezer Repair
Thermador Fridge-Freezer Repair
Kenmore Dryer Repair
Frigidaire Freezer Repair
Kenmore Washer Repair
Whirlpool Dryer Repair
Fisher&Paykel Appliance repair
Viking Refrigerator Repair