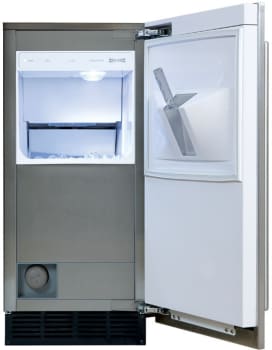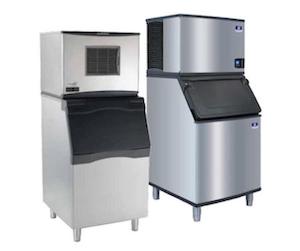 Ice makers are some of the most useful appliances we have at home and in our businesses. An ice maker is designed to make ice cubes, ice nuggets or ice flakes that you can put in your beverage to make it icy cold. These appliances are especially useful during the summer when the sun is extra hot. Most top quality ice makers can function for years without experiencing major defects, especially if the owner pays attention to regular care and maintenance. Of course, occasional malfunctions are inevitable. What you need to do is prepare to deal with some of the common ice maker repair issues promptly and appropriately.
What Are The Top Ice Maker Repair Issues To Prepare For?
Most ice makers experience issues that are largely similar regardless of the model of the appliance. Some of the commonest issues to look out for include:
Leaking water
Failure to produce ice
Too little ice produced
Freezing over
The appliance making discolored ice
Malformed ice cubes
Ice tasting or smelling bad
Noisy ice maker
Defective ice dispenser
Defective internal lights
Leaking coolant
Any of these defects, when not addressed promptly, can get worse and cost you more money to fix. Moreover, some of these defects compromise the machine's energy efficiency, leading to increased electricity bills.
Here's How to Address Ice Maker Issues
If your ice maker is giving you trouble, there are two things you can do to solve the issue. The first is to replace the ice maker with a new one.  Before rushing to buy a new ice maker, however, you need to think of the financial implications. A top grade ice maker can cost a small fortune and should only be considered when the defective ice maker is beyond repair or will cost too much to repair. Otherwise, it's always much better to contact an experienced ice maker repair technician to troubleshoot and repair the defective appliance. At Calabasas Appliance Repair, we can guarantee lasting solutions for the toughest of ice maker repair problems.
Why Choose Us
When it comes to the repair of electronic appliances, time is of the essence. We understand that every day your ice maker stays unrepaired does not just add to your inconvenience, but also worsens the problem. That's why we organize same day repair service at no added expense. We have a team of highly skilled and experienced technicians who can comfortably repair a wide array of ice maker defects. Every member of our team is certified to handle all the top appliance brands in the market, including Kitchen Aid, Hotpoint, Frigidaire, Amana Electrolux, Sub-Zero, Samsung, Admiral, LG, Viking, Roper, SEARS, Maytag, Whirlpool, White-Westinghouse ARS, Thermador, WOLF, Rheem, and many more.
We put superior customer service at the center of our business policy. The moment you call us with a repair issue, a very friendly customer care representative notes down the issue and immediately sends one of our highly skilled experts to your doorstep. Our technician will carefully assess your appliance and recommend the best solution for the defect. To make things easy for you, the repairman gives you an all-inclusive estimate for the repair costs. If you want the technician to proceed with the repair, they'll start right away. We always have all the necessary equipment and spare parts in our truck. We only use manufacturer-approved replacement parts. Our technician will have your ice maker up and running perfectly again within a short time. To make sure the appointment is as smooth for you as possible, we leave the area as clean as we found it.
About Us
Calabasas Appliance Repair is the leading appliance repair service in Calabasas and other regions. Through the years, we have consistently provided top-notch appliance repair service for both residents and homeowners in the area. Besides repair, we also provide maintenance services to avert emergency appliance breakdowns. Our services extend beyond the repair and maintenance of ice makers to include a wide array of other appliances including washers, stoves, microwaves, refrigerators, ovens, steam ovens, freezers, dishwashers, dryers, pizza ovens, and many more. Our services are available 24/7.
Contact Us
To book an appliance repair appointment with, you can call us toll-free through:
Contact Us
You can have a technician at your door any time of day or night by contacting us toll-free on: +1 (818) 638-1457