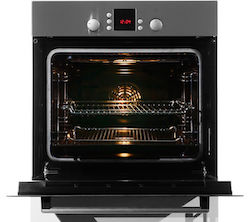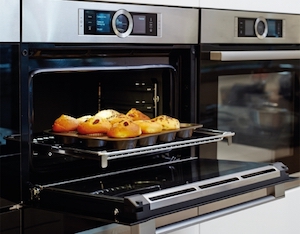 If the kitchen is the heart of a home, then the oven is the heart of the kitchen. An efficiently working oven is involved in the preparation of many of the meals you cook at home. It's the reason most people who love home cooked meals will not spare any expense when investing in an oven. For those who run catering businesses, ovens are indispensable.
Given that ovens are workhorses, it's only natural that these appliances tend to experience wear and tear relatively faster than most of the other kitchen appliances. If you observe regular oven maintenance, then you don't need to worry about frequent oven breakdowns. Of course, your appliance will still experience defects occasionally. When that happens, it's imperative that you address the issue promptly, so it doesn't get worse and cost you more in repairs. But running a higher electricity bill isn't the only thing you need to worry about when your oven is malfunctioning. Some defects can make your oven a huge fire hazard, putting you and those around you in serious danger. And since defective appliances tend to be inefficient in terms of energy consumption, you end up paying higher electricity bills.
Here's what to Do When Your Oven Is Malfunctioning 
One of the first things that come to mind when your oven has broken down is to buy a new one. Before you rush to do so, think of the financial implications of such a move. Most top quality ovens can cost more than a thousand dollars, depending on the brand and size. Are you ready to spend that kind of money, especially if there's still life left in your oven? The best approach in dealing with the situation is to have a qualified technician assess the problems and deal with it appropriately. Professional oven repair is always the faster, more affordable solution to oven defects.
What Are Some Of The Oven Repair Problems To Watch Out For?
Ovens may come from different brands, but they usually experience similar repair issues in the course of their lifetimes. Here are some of the top oven defects you need to anticipate and address:
The oven has problems coming on and turning off
The appliance keeps overheating
The temperature controls are faulty
The oven doesn't heat
The oven takes too long to heat
The digital displays are broken
Your oven's timer isn't working
One or more of the heating elements does not work
The gas supply controls are broken
The oven lights are defective
The appliance has electrical wiring issues
The boiler isn't functioning
The oven's door is broken
These are just some of the problems your oven can experience at some point. If you've noticed any of them, look for an appliance repair technician you can trust to fix it.
We Can Help
Calabasas Appliance Repair is one of the top appliance repair services in the entire country. We have a team of vastly experienced appliance repair technicians who can competently repair any oven defect your appliance may have. Every member of our team is certified to conduct repairs on a wide variety of appliances from the leading brands in the country. Some of the brands we handle include Hotpoint, Thermador, Tappan, Samsung, Sub-Zero, Maytag, Kitchen Aid, SEARS, Roper, Whirlpool, Electrolux, ASKO, BOSCH, Dacor, ARS, White-Westinghouse, Admiral, LG, Viking, RUUD, Bryant, U-Line, Rheem, Trane, American Standard, Goodman, Comfortmaker, WOLF, and many more.
Why Choose Us
While we boast some of the leading appliance repair technicians in the country, it's our commitment to superior customer experience that we are best known for. We know how important it is that your oven stays in great condition. Therefore, we treat all calls for oven repair as emergencies. Once you call us with a request for repair service, we dispatch one of our highly skilled technicians to your doorstep. Our friendly technician will ask you a few questions before assessing the oven to pinpoint the main cause of the problem. Once the expert has made an accurate diagnosis of the issue, they'll tell you what needs to be done, so your appliance gets back to working perfectly again. If you decide to proceed with the repair, our technician gets to work right away. Your oven should be up and running within no time. We don't charge extra for same day service. Our services are available 24/7.
Contact Us
If you would like to request a service, call us toll-free at:
Contact Us
You can have a technician at your door any time of day or night by contacting us toll-free on: +1 (818) 638-1457